UX/UI Wireframe Collection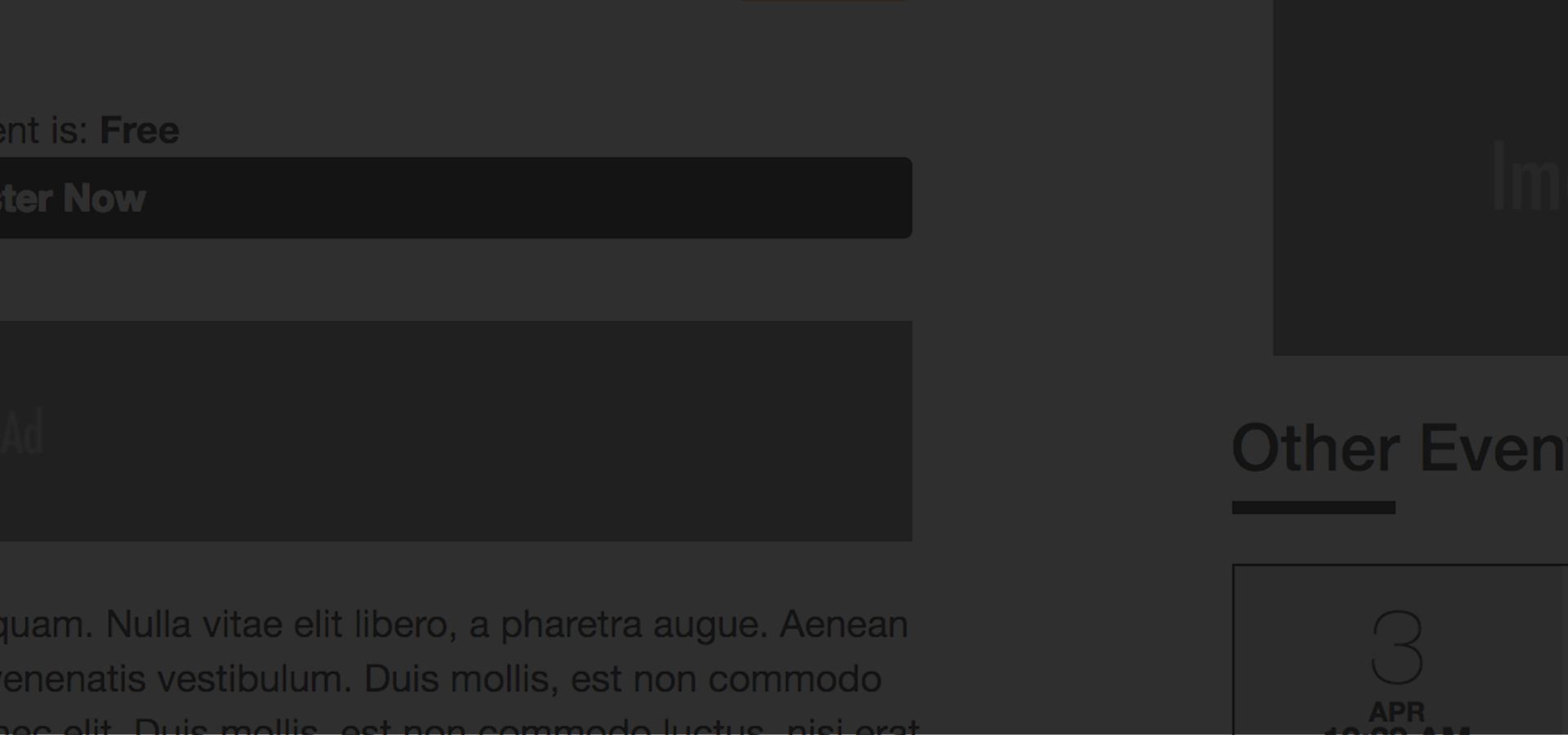 Wireframe Collection
A Collection of UX/UI Wireframe Designs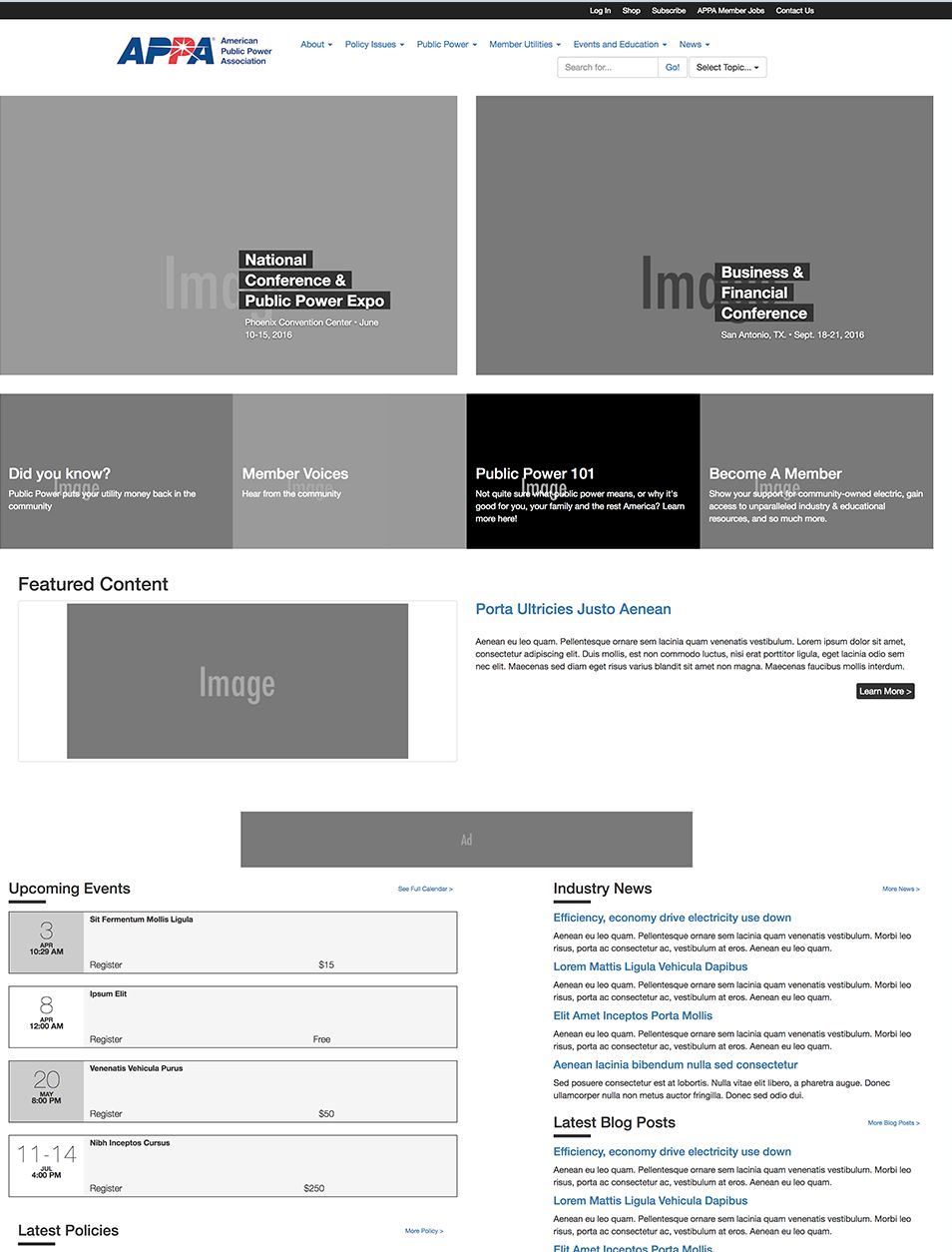 Company: Unleashed Technologies
Client: APPA &emdash; American Public Power Association
What: Live Wireframes
Why: APPA was looking for a revamp to their website with a cleaner layout, and a focus on their role as a community resource. Needing to move to a responsive site, APPA was also interested in seeing a working prototype of the site, to understand how content would cascade at mobile sizes. Using live wireframing we were able to simultaneously present a layout concept and mobile example for review.
Role: Live Wireframe Development, Layout, UX
Click Here For Live Wireframe & UX Concept >(Live Pages: Home, Events and Education + 1st Event, News and Updates + 1st Article, and Select Topic Dropdown)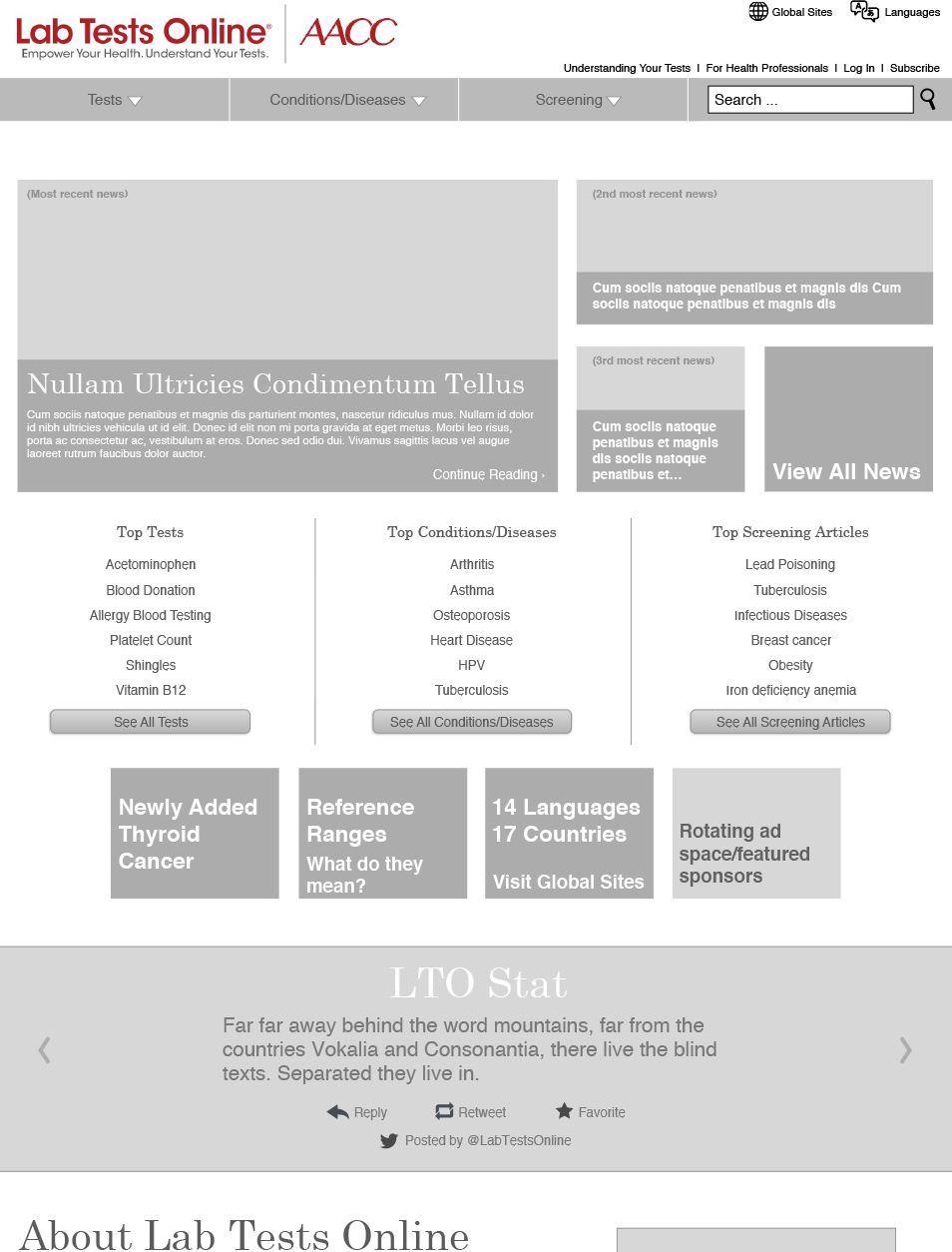 Company: Unleashed Technologies
Client: LabTestsOnline.org
What: UX Audit, Review, & Wireframe Concept
Why: LabTestsOnline.org required a full UX audit & heuristic review, as well as wireframe development as a suggested improvement over the current design. The key UX goals in this layout was to make search more prominent, consistent navigation for test listings, improved featured news visibility, and easier access to information. This was accomplished by refocusing the content layout, creating segmented content groups in less pages to reduce clicks, and refocusing the navigation on search & testing categories, to narrow the user's focus.
Role: Concept Development, Wireframe Layout, UX Audit & Review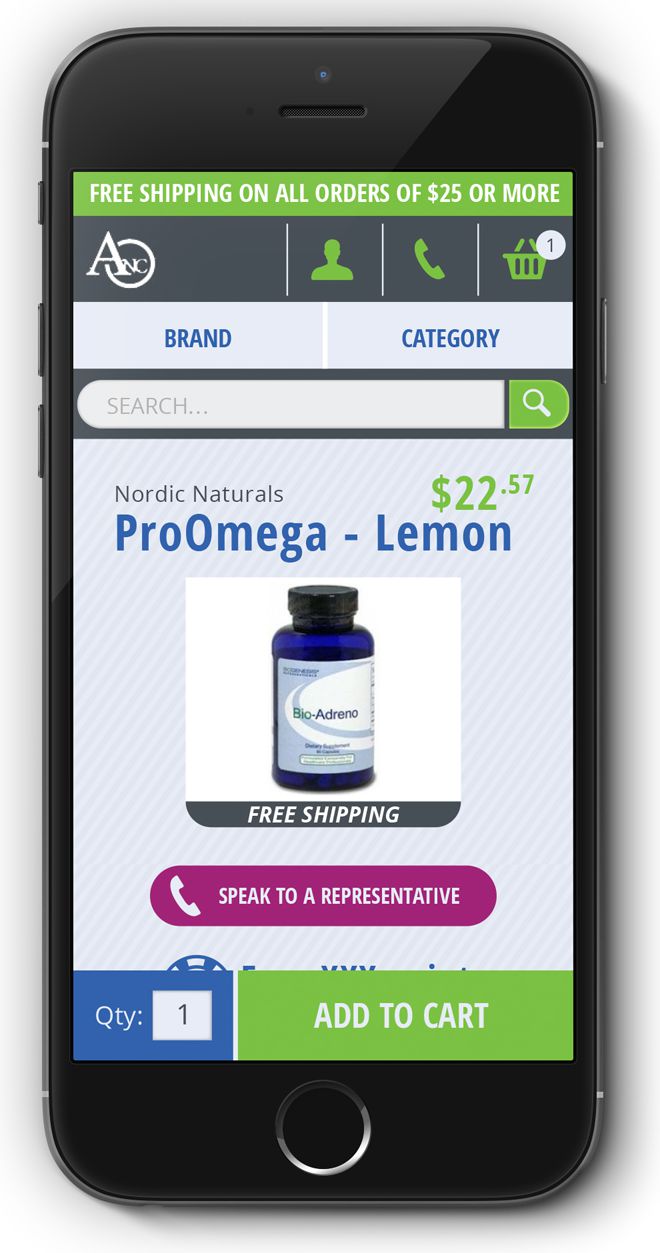 Company: Unleashed Technologies
Client: Accutrition
What: Website Design & Wireframing
Why: The goal of this site redesign was to build a responsive structure, refreshing look and more user friendly experience to the current site. Some of the key UX/company goals revolved around helping the user find key items as quickly as possible, highlighting the newly introduced blog, gain rewards members, and create a pleasing purchasing experience for new & longtime customers (many of whom prefer to call-in to with a rep). The design solved these issues by adding featured products which identifies the top purchased items, prominently featuring the rewards program on the home page (and checkout page), and optimizing the product page in a number of ways to make adding items to cart, browsing the item info, or contacting customer service equally as easy.
Role: Concept Development, Live Wireframe Development, UX, & Design
Click Here To See Full Design Concept >
Click Here For Live Wireframe & UX Concept >(Live Pages: Home, Shop Brand Dropdown, Shop Category Dropdown, and View Cart)